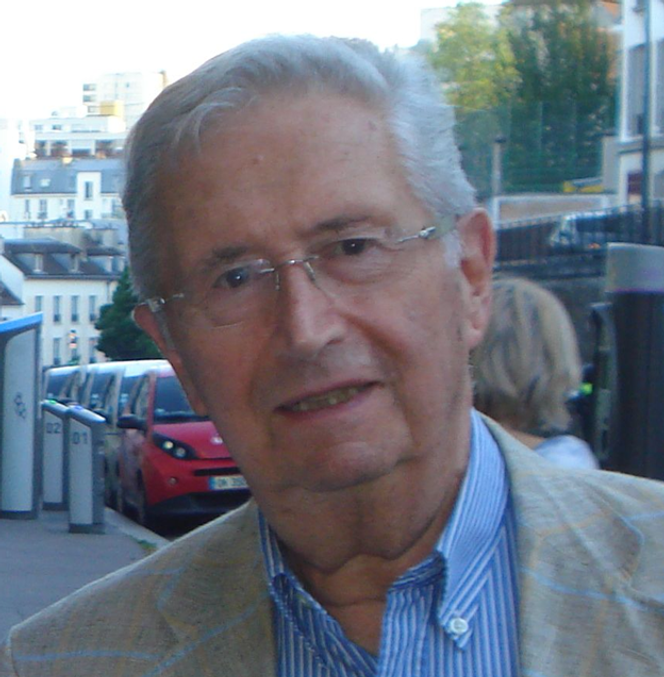 A world-renowned specialist on Emile Zola, whom he edited, commented on and defended as an indefatigable herald, Henri Mitterand died on October 8, in Paris, at the age of 93.
Nothing destined him for an academic career of exceptional magnitude. Born in Burgundy, in Vault-de-Lugny (Yonne), near Avallon, on August 7, 1928, Henri Mitterand is the grandson of a Morvandiau clog maker. His father, Joseph, is a railway worker, his mother, Hélène, a seamstress. He attended Avallon college, then Dijon high school, before dreaming of an unthinkable future. The Lycée Henri-IV, then the Ecole normale supérieure in rue d'Ulm where he studied literature and prepared for the grammar aggregation, which he obtained in 1951.
If he devoted his master's thesis to "The popular language in Fire by Barbusse " – a six-page summary of which, proposed during the symposium held in the Senate on the occasion of the writer's centenary, will be published in the journal Europe in 1974 – the young associate soon opted for philology and linguistics. Nothing that leads to Zola, except that his teacher, the grammarian and lexicographer Robert-Léon Wagner (1905-1982), who reigns over the Sorbonne as well as over the Practical School of Advanced Studies, encourages him to focus on The Rougon-Macquart and to contact the novelist's son, Doctor Jacques Emile-Zola (1891-1963).
He thus gains access to a prodigious documentation (correspondence, unpublished manuscripts, private archives, photos and journals), which decides his life as a researcher. Entered in adolescence with Zola as in an encyclopedia where to discover the world, its fractures as its hopes, Mitterand now reads him as a great technician of the narrative, that structuralists, semioticians, stylisticians or psychoanalysts must question.
"De-read Zola"
This will go through the edition of the cycle of Rougon-Macquart in "La Pléiade" (five volumes published between 1960 and 1967), which fell to him when Armand Lanoux, in charge of the site, announced in 1959 that he could hardly do more than deliver the preface. The responsibility of theZola album (Gallimard, 1963), then the monumental biography of the writer in three volumes and some 3,000 pages (Fayard, 1999-2001), as well as the captivating Autodictionnaire Zola (Omnibus, 2012), lexical journey at the end of the self-portrait. Henri Mitterand reveals the obsessions and anxieties, the aspirations and the values ​​which feed the thought and the action of a creator often prisoner of a simplistic vision, freeing him from his "naturalist" reduction. "You have to de-read Zola, he advocated, read it differently, leaving aside the dream. "
You have 41.25% of this article left to read. The rest is for subscribers only.