Government job will be policed ​​in South Municipal Freedom of Expression Health Department.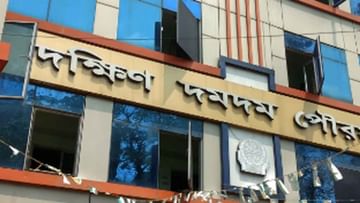 South Dum Dum Municipality. Image file.
Countless jobs are circulating in party hona for responsible jobs. A respectable job is needed which will secure the future. Huge opportunity for all such markets. A municipality in the state will be policed ​​by the Health Department of South Municipal Freedom of Expression. Post Name Honorary Health Worker. Get detailed information including application procedure and educational qualification.
Eligibility and Vacancies: Application can be made only after passing Mediac. Applicant must be female and must be from Pur local area. There are total 13 vacancies.
old: Applicant will get admission from last 30th to 40th. Between 22nd and 40th it will become old.
Salary: 4 thousand 500 per month.
Application Method: Application will be done offline only. The applicant has to fill the application form and submit it to Dumdum Municipality. Application form should be submitted by 25th August.
Application Send Address: 2nd Floor Municipal Notice Board, South Dumdum Municipality, Kolkata- 700074
Rule Policy: 1) Appointment Letter of Permanent Resident 2) Certificate of Educational Qualification 3) Old Presentation Letter of Limit 4) Completed Caste Certificate 5) 2 Copies of Passport Size Photographs Fronted and Signed. 6) Voter Card Aadhaar Card Copy 7 Documents of Independent Commissioner and Member
See detailed instructions Click.
.