TMC: Trinamool MLA, "Jopu Kari? Calling me a thief, they grabbed my hand, if I didn't stop, you would beat me, will you beat me?"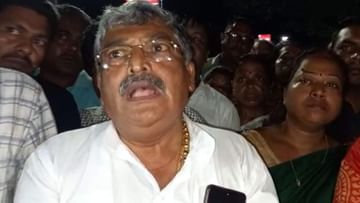 MLA Asit Majumder. center image.
Hooghly: ‍‍‍‍‍‍‍‍‍‍‍‍‍‍‍‍‍‍‍‍ From that rally, the complaint was based on the Trinamool MLA. The counter-candidate demanded, the MLA went to Gerua camp with batons. This news went to Tulkalam last evening in Chunchura Khadinamore area. 4.04.04. Asit Majumdar of Trinamool said, "Will I worship? Calling me a thief, they grabbed my hand, if I didn't stop, mother me. You will be beaten by someone, will you be killed?
On this day, there was a dangerous procession at Khadinamore. Chunchura Trinamool MLA Asit Majumder complained that all the cars fell due to this procession. As you go up to your car, 300 boys come and ask questions about his car. MLA thief said his name. Trinamool workers are said to have hit the goal when they came to the table. Asit Majumder said, he was returning from Kolkata. At that time his car was harassed. A meeting was going on at that time in your office in Khadinamore area. Although many demands for this must be given, their opinions have been beaten in favor of legislators.
MLA Asit Majumder said, "I am returning from Kolkata. 25-30 boys slogans, Asit Chor, Tapan Chor, Trinamool Manhoot Chor. My car is coming all the way. depend on me I bumped into the name from the car. Part office office marketing is going on. They come running. They can be washed away.
However, Tushar Majumdar, Hooghly District Convener of this demand, said, "Today our problem is the procession. Chunra Mandal was marching against the job. MLAs have come there. Our vice-president has been horribly killed. I think in West Bengal we can't imagine who steals the mobile phone.
.